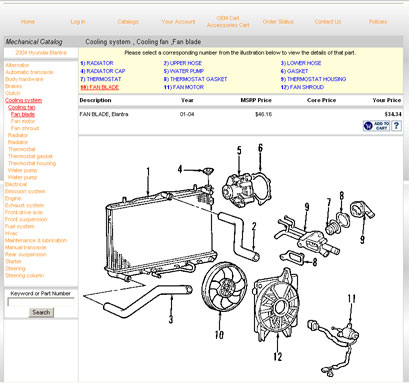 We set-up your OEM Parts catalog, train your staff, 128-bit SSL encryption, full integration into your existing parts website or into your dealer website.

Your customers will be able to see most of the detailed illustrations and be able to find the part they need by just clicking. The OEM parts catalogs start at 1980 and continue till the current year. There may be a delay in getting the current years online due to information not being provided by the manufactures. The data comes directly from All-Data. This is the same data that your technicians are using in your shops. The data is accurate, but will all programs, nothing is perfect. We do recommend that you do not accept orders without a VIN number. If you do, you may want to state

"We are striving for 100% accuracy on all orders we receive.
To help us achieve this goal, please include your VIN number when placing your order.
If your order does NOT include the VIN, there will be no returns or exchanges on the parts ordered"